Do you struggle to cook for yourself? You're likely making the mistake of cooking for one like you'd cook for a family. This is a common mistake that's also really easy to fix. I'll walk you through the steps you need to learn to master cooking for one and enjoy it!
You can also read these articles on How to Meal Plan for One, and Healthy Cooking Hacks for Solo Cooks.
I work with nutrition clients to learn how to to cook for one through a non-diet approach. Many of my clients have made the mistake of planning dinner for every night, realizing they don't have the time or the energy to cook that often and they end up throwing away uneaten leftovers or unused ingredients. They made the mistake of cooking like you'd cook for a family. But when you're a solo cook, you've got to approach it very differently. It's not harder, or more complicated, but it's different. If you're looking to make cooking for yourself easier and more enjoyable follow this simple guide to get started. You'll learn simple tricks, planning methods (that don't take all weekend!) and some ways to reframe how you think about cooking. And as always, we won't be talking about dieting or restriction. Those don't work or help you feel better about yourself.
how to plan your meals
Lots of people think that meal planning means that you spend time deciding what to make, you have to go shopping, and then spend a half-day prepping ingredients so you can easily make dinners during the week. This meal prepping system works for some people, especially busy parents, but I've found that it doesn't really work well for those of us solo cooks.
I walk through my process to Meal Plan for One right here, it's about finding shortcuts that cut out the parts you hate and capitalize on the aspects of planning/cooking that you enjoy or find helpful. I'm here to help you redefine what cooking for yourself looks like and make it actually work in your unique lifestyle. Let's continue what helps you and fix what isn't.
3 questions to ask yourself to decide what to make
What do I have going on this week? This question is SUPER IMPORTANT to know how much time/energy you'll have to cook. You'll be able to plan on meals that fit within your schedule instead of having to schedule around your meals or waste food you weren't able to make.
What ingredients do I have already? Also, super important. Planning your dinners around food you already have will save you time and money. You won't have to get as much at the store, saving you money. And you won't have to waste as much food that goes uneaten. Also saving you money. Here's what I recommend keeping in your pantry, fridge, and freezer.
Do I need to change my plan? I'm really reminding you to be flexible here. I talk to a lot of people who work so hard to plan ahead of time, but then are miserable with what they eat. I recommend thinking of you plan as a guide that can adapt as you need it to adapt. Did your plans change? Does that planned meal NOT sound good? Did your meal turn out.... not so good? You don't need a reason to change your plan. Flexibility is really important. It'll make it easier to plan and cook for yourself long term, will help you enjoy it more, and will allow you to eat intuitively. You may be afraid that you'll waste food or that you will never stick to your plan, but let's be honest. It's impossible to not waste food and it's also impossible to ALWAYS stick to your plan. Give yourself a break and give yourself permission to change if you need to. In the long term, it's better.
how to make recipe substitutions
In addition to learning how to effectively meal plan for one and add flexibility to that, the other most important trick to cooking for one is to learn how to make substitutions. This will save you trips to the store, money, and help you not get those random ingredients that you know you won't use outside of this one recipe. I share a longer list of substitutions in the Single Serving Cookbook that you can download here for free. But here are a couple tips in the meantime:
Swap Vegetables. Veggies are simple and basic enough to swap out. Instead of buying 4-6 different vegetables that you know you won't be able to eat all of (even if you want to), stick to 1-3 and reuse them. That way you don't have to toss unused vegetables from your fridge and waste that money.
Yogurt for different ingredients. Plain yogurt is a staple in my kitchen. It's great for smoothies, breakfast, and other random recipes. Instead of buying sour cream, yogurt, and other ingredients I use yogurt in lots of recipes that call for sour cream. You can also substitute it for oil or butter if you run out or are curious. I swapped ½ of the oil for yogurt in a brownie recipe because I didn't have enough oil. I couldn't tell. They turned out great still.
Swap out spices. There are SO MANY SPICES. Which is cool because you can cook a variety of dishes from all over the world with a well stocked spice cupboard. But we don't always have all the spices all the time. I don't have specific substitution recommendations, but google does. Seriously just search for 'substitutions for XXX spice' and try that. It won't taste exactly how it was intended, but that doesn't mean that it won't still be delicious.
should I just make single serving recipes?
I want to answer this controversial question. When I talk to people about cooking for one, they often talk about how much they want single serving recipes and think that single serving recipes are the way to go.
I disagree.
It's easy to think of solo cooking as either cooking something and eating it 4-5 days in a row or cooking single serving recipes. But why can't we have both + some? That's how I like to look at cooking for one. Finding an individual balance of cooking.
I recommend starting by looking at your schedule. Decide which days you can cook, and decide how much time you'll have to cook. Also note days that you'll be eating out. Once you know this info, you can decide what types of recipes to make. It'll usually be some mix of multiple serving recipes, single serving recipes, throw together recipes, take-out, and recipes that you can make into something different. This is the biggest superpower of cooking for yourself: knowing your options and choosing the option that works best for each day/week.
So no, single serving recipes aren't always the best. They're one part of the best way to cook for yourself. Part of the way that works best for you.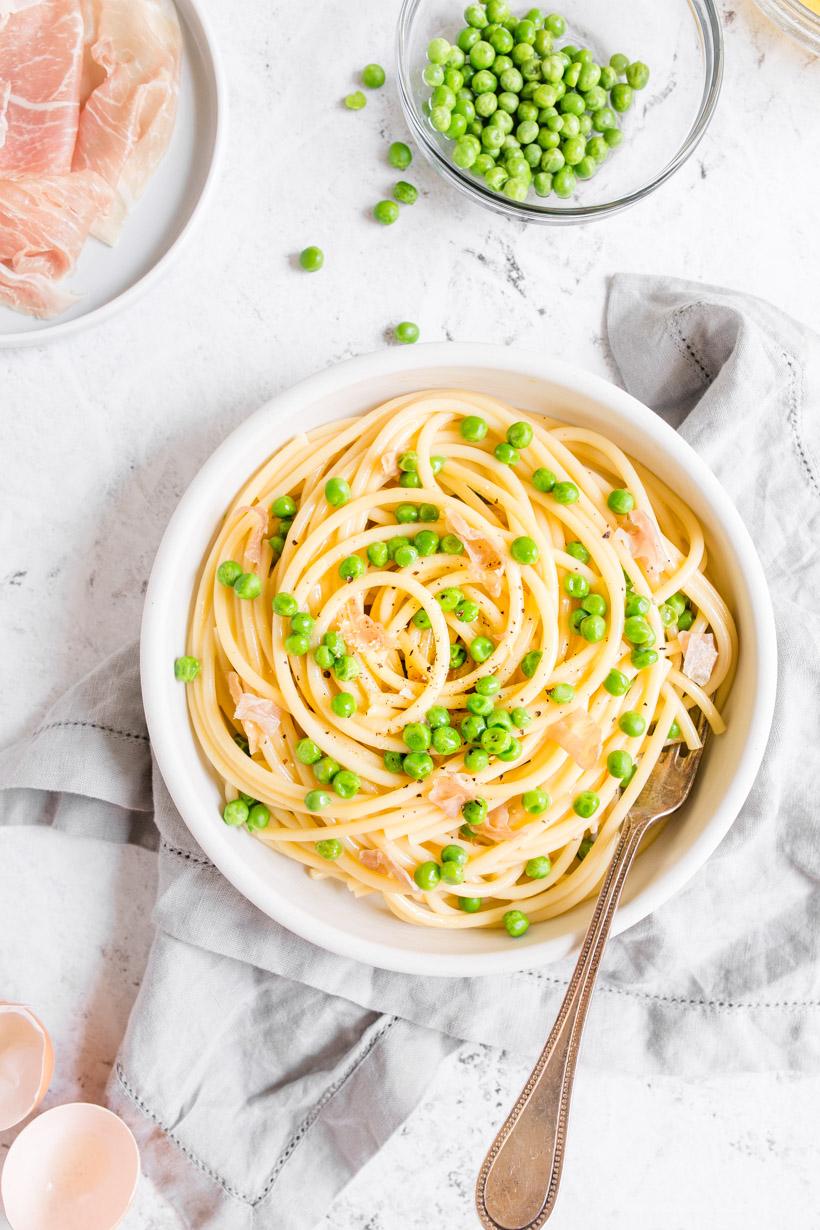 single serving recipes
You'll find a big list of Single Serving recipes here. But I thought I'd share a few of my favorites: