A proper plate will make your food look amazing, that's why I'm sharing the best food photography plates to make your photos POP! These plates are simple, beautiful and will really let your recipe shine.
PIN HERE to save for later.
Over the years, I've found myself just using a couple of my plates. I stick to them because they are a great size, the colors make my food pop, and they fit within my style.
Before I share some favorite plates, here are my tips to keep in mind when looking for food photography plates
Buy salad plates. Size matters. I started out using 12 inch dinner plates, and my food either drowned in the plate (that's white space that no one wants) or I had to double my recipes to have enough food to fill the plate. Salad plates are great because they look big enough, but you don't have to fill it up completely with food.
Keep it simple. Let your food do the talking, stick to neutral plates. Obviously there is nuance to this, but it's a great place to get started then play around more later.
Find matte texture plates. Shiny plates can reflect your camera or light making them distract from the delicious meal you're photographing.
Here are my favorite food photography plates
This one was homemade by a fellow food blogger, it's smaller than a salad plate and is perfect for smaller desserts and other small food. Sorry I don't have a link for it. Since they're not available, look instead for a salad sized plate that's just off white, doesn't have a big lip on the edge, and isn't too shiny. This type of plate is great for any food that will fit on it!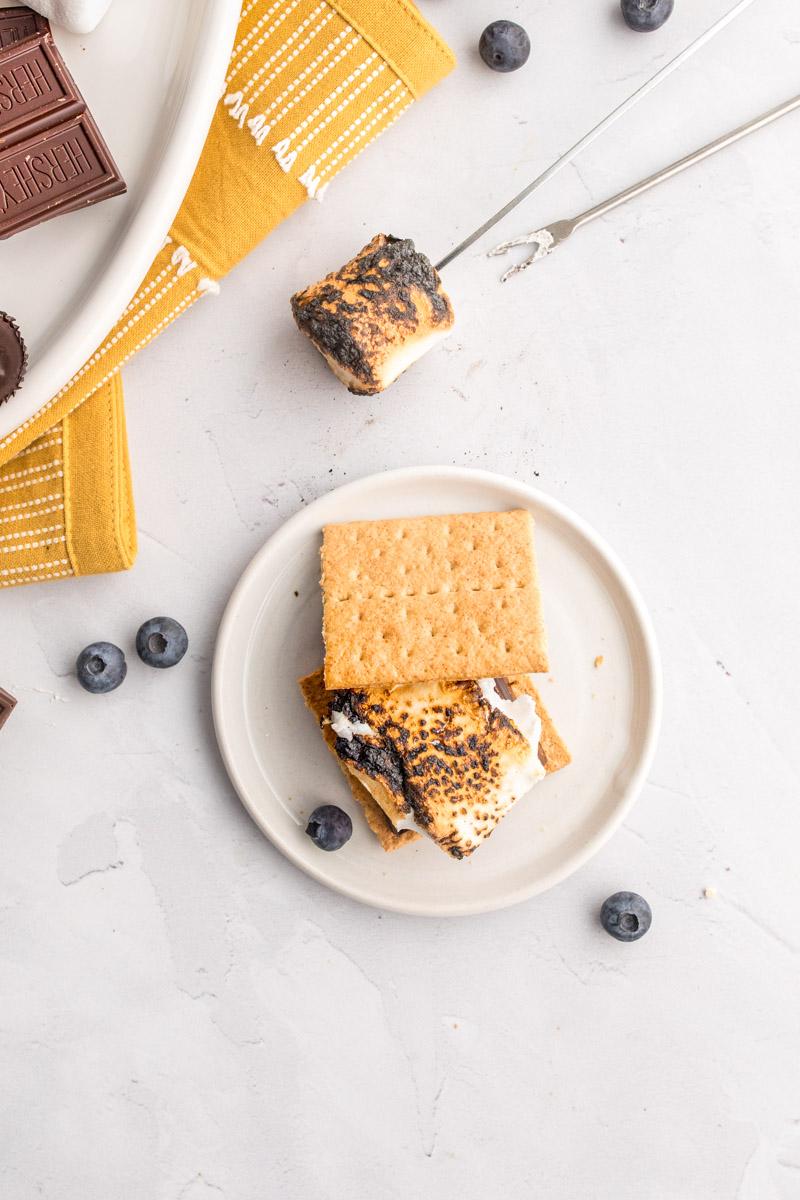 I got the plate at the bottom at a thrift shop, it's originally from IKEA. It's light blue, has an interesting lip and is great for layering additional plates/bowls onto. Having layers of props adds interest without distracting from the food you're photographing. This makes it one of my favorite photography plates because I can put food directly on it or use it to layer props. It's versatile and was really inexpensive at a thrift store.
These beautiful ceramic plates (this style, but salad sized) came from local Salt Lake potter, CM Ceramics. They were on sale and I snagged these gorgeous earthy textured plates. They're gorgeous food photography plates and so simple that they aren't distracting from your food at all. Plus they're really easy to layer like the previous option.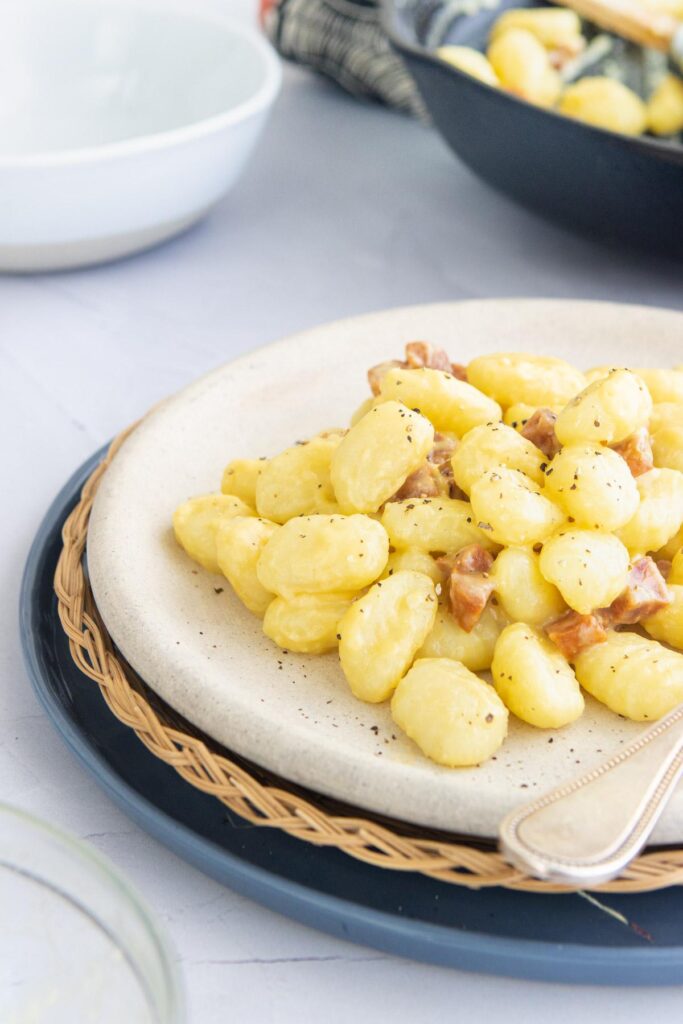 Quick tips to find the best plates for food photography
Search the sale section. Luckily you usually just need 1-2 plates for a great photo, so there will be more options for you (I like IKEA, West Elm, and Crate & Barrel).
Shop at local thrift shops. Deseret Industries and Goodwill are great stores in Utah for plates that cost less than $1.
Mix & match. Uniformity does have a place, but if you find a couple simple, similar plates, go for it! A little mis matching adds interest without distraction
Go true white or slightly off white. This will help you adjust white balance, or at least know that your plate won't be true white (if it's really not). that'll save you a lot of frustration while you're editing.
Check out other food bloggers favorite plates:
I love these white plates from Crate & Barrel because the color is a true white. It helps me adjust the white balance to make colors in my recipes as true-to-life as possible. I also like that they are slightly imperfect, so the raised edges add some visual interest without distracting from the food. I have them in two sizes (dinner plate and salad plate) so no matter what I'm shooting, I can size the portions appropriately and get a great shot! - Cara Harbstreet, MS RD LD of Street Smart Nutrition
I love [this plate] because it has a angular feel to it (even though it is circular!) It always looks great in photos, isn't too big so the food fills the space but also because of the higher sides it looks good when food isn't piled high. It also has a wonderful battered look and isn't too shiny. Claire McEwen of Sprinkles & Sprouts.
I love the simplicity of [this plate], but the little lip adds some interest. It is big enough to plate a meal on, but also an appetizer and when I was first starting out I found it easy to style. Claire McEwen of Sprinkles & Sprouts.
Want to join an awesome community of healthy food bloggers who are working on their photography? Join in my free Facebook support group.
***I have included links to some of my favorite photography plates, I have not been paid to sponsor any, and do not receive any kickback if you purchase any of them.***