If you're a new food blogger who wants pretty food photography props that don't cost too much or take up extra room, I've got all the basics you'll need to get started. And you may already have some of them!
I'm a lot of things, but a few traits that describe my cooking and food photography style are:
I'm lazy, the easier the better
I'm a wanna be minimalist. If something has multi-uses I'm sold. IE if I can use just one plate or use an item for real life cooking & food photography that's a game changer
I'm cheap. Current income = near nothing (thanks to my *brave* decision to take my business to the next level and nearly quit my day job)
I've been taking food photos for about 4 years now. I remember when I first started, I felt this tug between needing to get lots of great props & wanting to save $$$ and space. I bought lots of fun colored props, towels, and stuff. And found that I only use about ⅓ of what I bought. Shoot! That doesn't align with my wanna be minimalist-ism and cheap ways. Not at all.
Over the years, I've instead shopped in my kitchen and photo cupboard before hitting the store. Here are a few of my fave kitchen items that photograph beautifully and that I still use in my kitchen:
Utensils.
using a fork to cut open a slice of whatever or a dessert adds interest. Take a look in your drawer for interesting looking utensils.
Parchment/brown paper.
This is my favorite easy way to add texture and interest without distracting from your food. Plus you've probably already got some lying around from an Amazon package.

Old baking sheets.
The rustier the better. Don't throw out those old baking sheets and instead tuck them away in your photography box. Like the parchment/brown paper, old baking sheets add texture and interest without distracting too much from your food.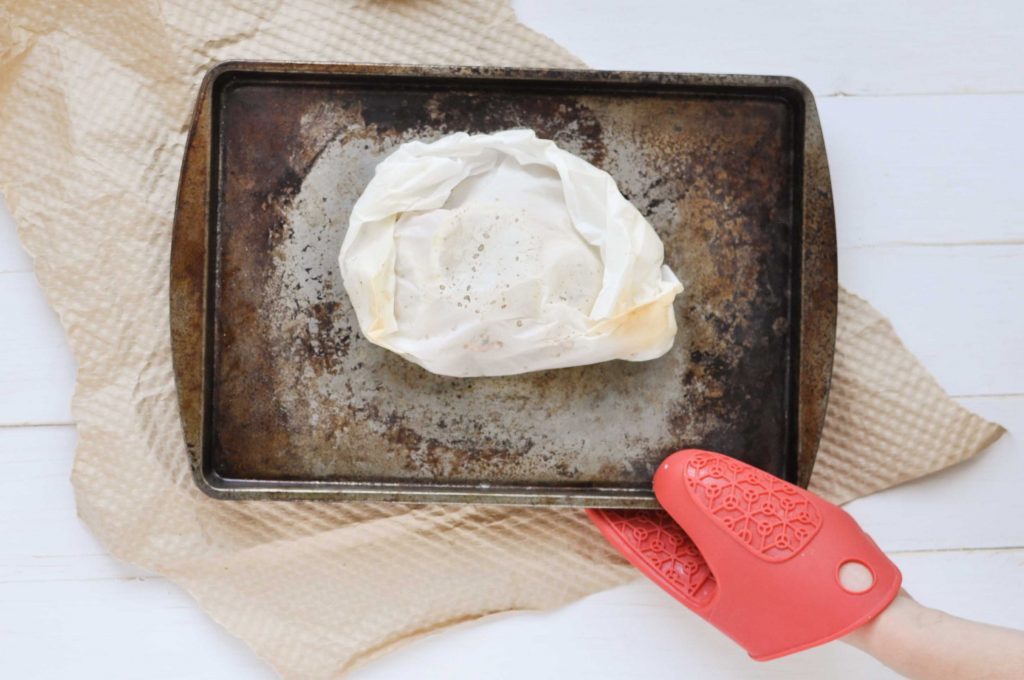 Cutting boards.
I'm all about being practical for 2 reasons. 1. practical means looking around your pantry for photography props because it's less expensive. 2. I'm all for functional/practical photos, or however you'd call them. Essentially you're including props that your reader would actually use as they're preparing/serving your recipe. Show them how to use it
FOOD.
This is the easiest and best prop to use. Using ingredients/garnishes as a 'prop' is not only budget friendly, but it emphasizes what's in your recipe. Plus food looks interesting, it's a really easy way to add texture, color, and height to your photo
Pots & pans.
Why take your dish out of the pot/pan you made it in? I mean it's the worst when your food doesn't come out clean, and you've got a hot mess to photograph. Save yourself the stress and take your first photos in your cooking dish, then move it out. Also, if you've got an interesting dish or pan that you cooked in, even better!
Want more guidance to make your food photos POP?
Join our free Facebook support group here
Sign up to get our top 3 tips to improve your food photography right away
Let's get chatty:
What are your favorite household props for food photography?