The most fun and rewarding aspects of my job are creating in the kitchen and being creative behind the camera lens. I've even gotten runner up in a Wild Blueberries recipe contest! I enjoy learning about cooking and flavor pairings by reading, taking cooking classes (a new favorite past time with my mom. Next stop: King Arthur Flour's Bread Lab outside Seattle!), and just experimenting. Then I enjoy making it look super delicious on film.
Also check out my Photography Portfolio and Recipe Video Portfolio
One of my first major purchase, actually in high school, was a dSLR camera. It only took about 4 years to actually sit down and learn how to use it's manual functions, and I've been hooked ever since. I've found a passion for bringing out the color, freshness, and drool-worthiness of nourishing food. I would love to help you bring your delicious recipes to life and make them irresistible for your readers and customers. I have experience reviewing images at Healthy Aperture, have been updating recipe photos on the Academy of Nutrition & Dietetics website lead the food styling on a commercial for Happy Egg, and I've worked with numerous food brands and commodity boards.
Feel free to request my service list or Media Kit here and we can work together to determine appropriate compensation and the logistics of some drool-worthy photos. Check out my food photography portfolio here. I use these passions and skills to bring food to life for food brands and food bloggers. For example, I work with food brands to introduce how my favorite products to my audience by showing how they fit into the simple, healthy lifestyle that my readers yearn for. My audience wants to nourish themselves without letting it add stress to their lives. I focus on the practical, approachable side of how their products can be used in everyday healthy cooking that's brought about through a non-diet lifestyle. I also provide done-for-you photography and recipe services as well as a food photography eCourse to food bloggers by creating simple shots that make healthful living accessible and more realistic to their own audiences.
who I work with:
food brands
food bloggers/registered dietitians
diet/meal planning websites
restaurants
lifestyle bloggers who want dietitian approved recipes/beautiful photos
kitchen/decor brands
I create delicious & simple recipes as well as beautiful photos to showcase delicious food or any item related to cooking/eating
Check out my portfolio for examples of my work or email me here for more info
current food photography/recipe development/consulting services:
Sponsored blog posts or social media posts (review or recipe with beautiful photos)
Freelance recipe development &/or food photography/videography for your website or advertisements
It's been a pleasure working with Rebecca on custom photography for recipes. She has an eye for great composition and propping that accents the food. I also appreciated her organized notes prior to shooting and reaching out throughout the process with any questions or recommendations, such as recipe modifications or serving suggestions.
Lauren, EatRight.org
Freelance food styling for still photography and video.
(Check out my food photography portfolio here.)
Feel free to email me with any inquiries (rebecca [at] nourishnutritionco.com)
Past Sponsored Content:
"Rebecca was a pleasure to work with and did an excellent job with highlighting the benefits of choosing our veggies. She put together a thoughtful and delightful blog post that had excellent imagery. She also put together a fantastic report to summarize how well the blog post and social media posts did."
-Monica from Mann's
'I love what [Rebecca] did for me. I feel like [her] communication was always on point and I appreciated the recipes notes I got so that I could edit the recipes if needed. [She] did a great job when I had sponsored photos as well."
-Holley Grainger of Cleverful Living blog
'Rebecca was so easy to work with. She clearly communicated with me throughout the whole process, starting with trying to understand what photography style I was going for. She sent ideas before photographing each recipe so we were on the same page for the look we were going for. She was open to any feedback I had. Her photos are absolutely beautiful and she really understands how to tell a story through her photos and set up. I couldn't have asked for anything better, I will definitely be using Rebecca again in the future.'
-Sarah Schlichter of Bucketlist Tummy blog
Check out my full food photography portfolio here.
media kit and service list available upon request (email me at rebecca [at] nourishnutritionco.com)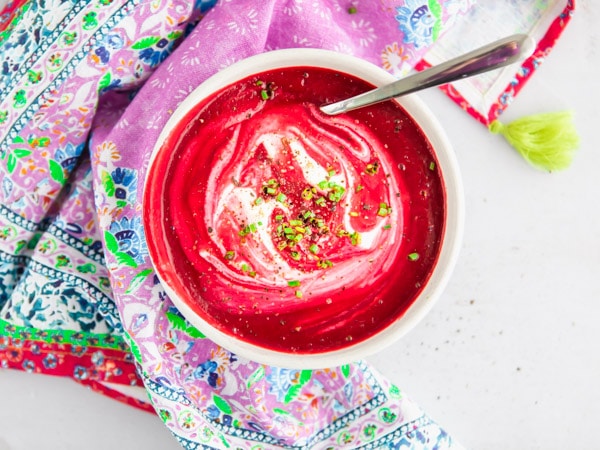 Feel free to email me with any inquiries (rebecca [at] nourishnutritionco.com)