Rebecca is a registered dietitian nutritionist in Utah. She specializes as an eating disorder nutritionist, cooking for one expert, and body image coach. Rebecca at Nourish Nutrition Co is a HAES dietitian.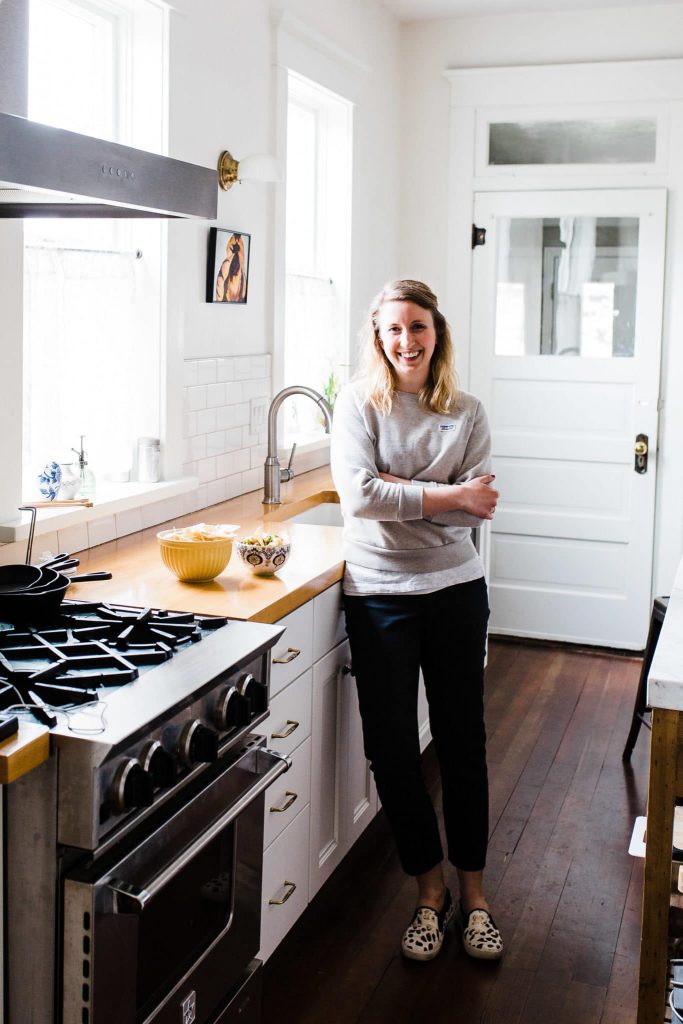 Who I work with
If you're experiencing any of the following, you might be a good fit for working with Rebecca at Nourish Nutrition, a registered dietitian nutritionist in Utah.
Do you cook for one and feel like you're a) wasting more food than you'd like or b) like cooking but not 'just for one' or want to work with a cooking for one specialist?
Ready to heal your relationship with food (ie: does eating stress you out or eating 'the right' things?)
Ready to improve your relationship with your body (ie: are you a human living in a world that values certain bodies over others and struggling with how you see yourself and fit within that world?)
Confusion with all the nutrition information out there
Interested in understanding your disordered eating behaviors and change them
Starting a recovery from an eating disorder or are currently recovering from an eating disorder
**Sign up here to get a free single serving cookbook, cooking for one & Intuitive Eating resources, and programs.**
Where we meet
I currently meet with all clients virtually as a nutritionist in Utah. It's a great way to save time and money by meeting with me from the comfort of your own space.
I am available to see clients in other states, on a case by case basis as well.
Rates
I currently accept BCBS insurance, and offer superbills for reimbursement.
Initial Assessment (75-90 minutes): $180
Follow-up Consultations (50 minutes): $150
Packages are available at a reduced rate.
Sliding scale services are available as well, please reach out for more information.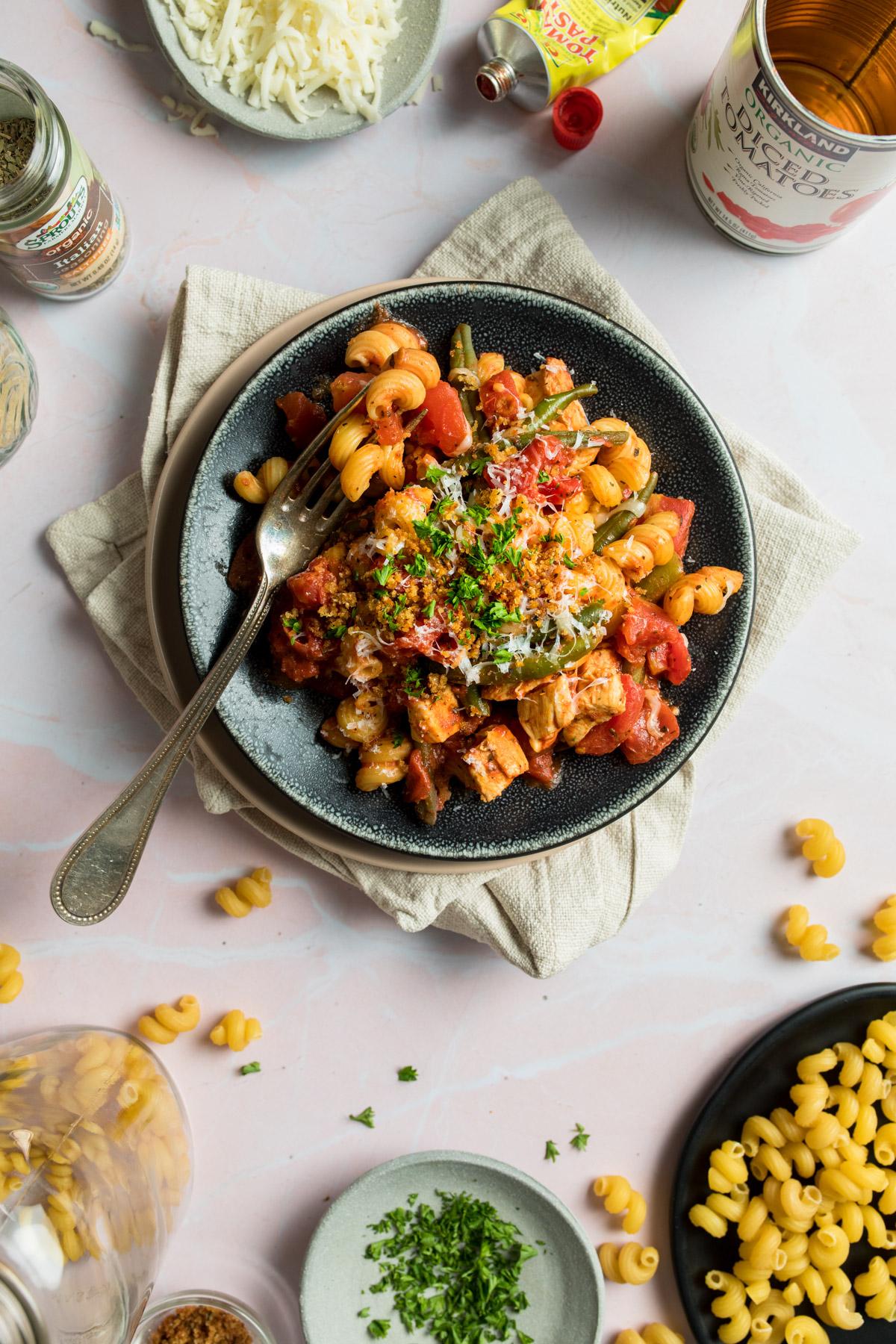 Ready to work together? Here's what it'll look like
It's difficult to outline exactly what our nutrition appointments will look like because they're 100% tailored to your own needs and goals.
During our first session, we'll talk about your health, dieting, eating history to uncover your past experiences that impact your current behaviors. We also talk about how you see your health and wellness in the future.
Note that these sessions have a similar feel to therapy sessions. That's because eating habits and our views toward our bodies, health, and foods are often deeply rooted and intertwined with our past experiences.
It takes time and introspection to dig in and recognize our triggers and eating habits. If you're ready to dive in and address these topics, let's chat. I'd love to help you uncover what's holding you back from living your fullest life.
I recommend signing up for a package.
We can discuss important concepts and set intentions in just one appointment, but these changes take time, and I've found multiple appointments to be most beneficial for clients to make lasting joyful changes.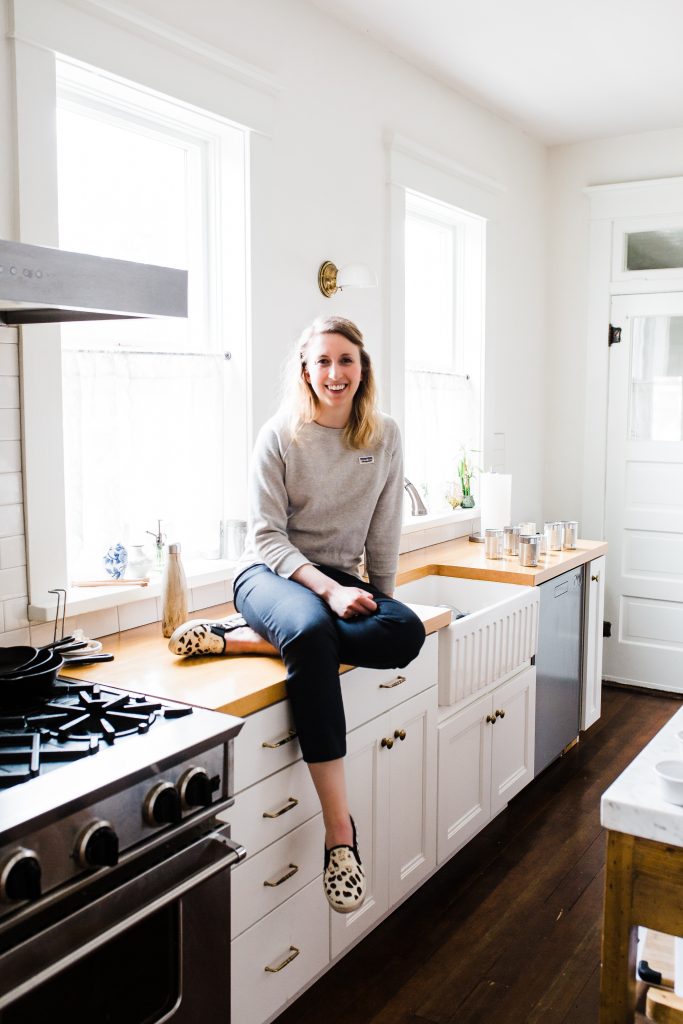 Rebecca's Specialties
Cooking for One
Intuitive Eating
Body Image
Eating Disorders
Disordered Eating
*I practice through a non dieting, HAES, fat liberation lens. I'm here to help you accept or feel neutral about your body and build up resilience in a world that values some bodies over others, not to intentionally change your body size.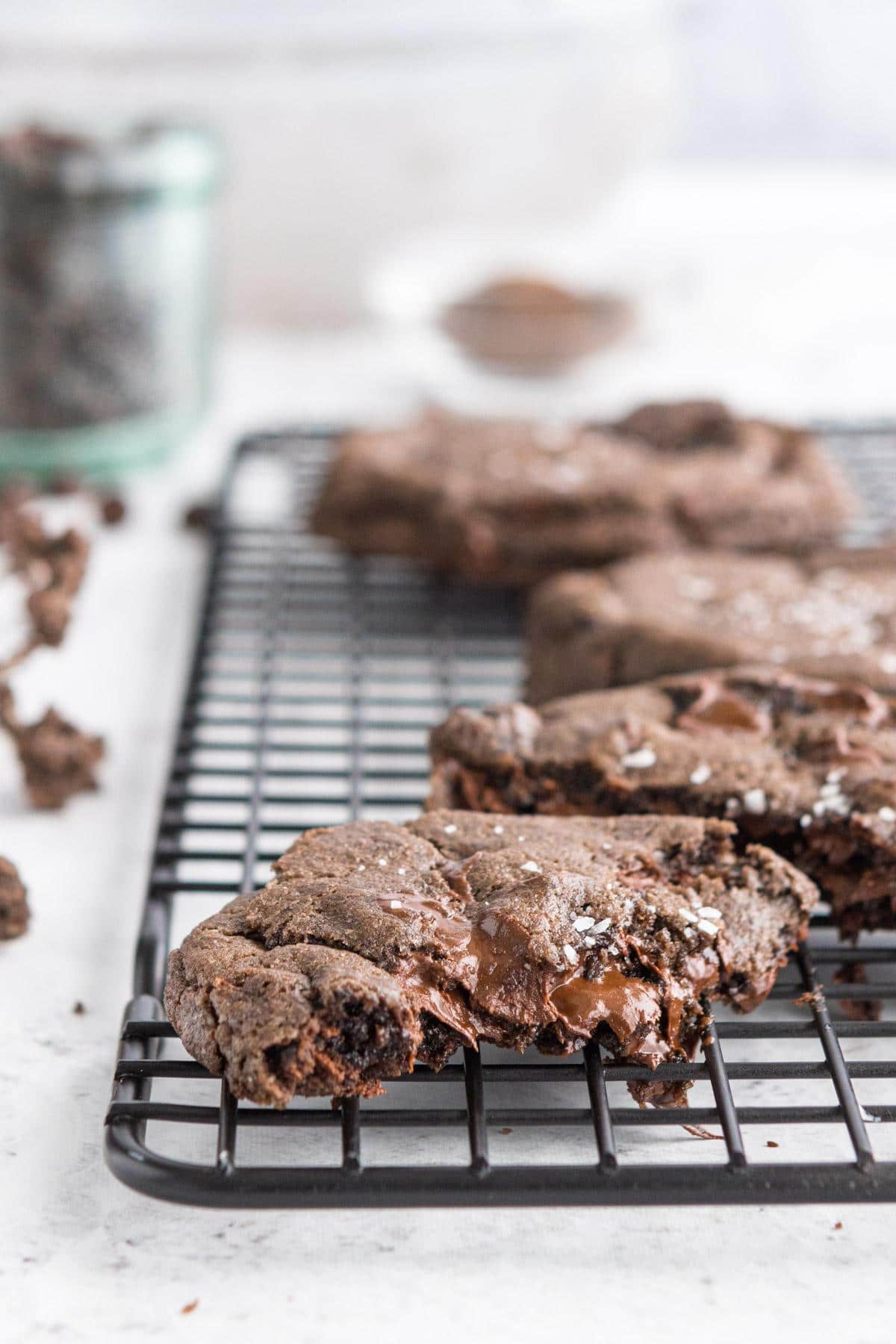 About Rebecca
I have been a registered dietitian nutritionist for over 10 years in the United States
I have a masters degree in health coaching from the University of Utah
I completed my dietetics program and dietetic internship at Brigham Young University

I work as a registered dietitian nutritionist in Utah

I have experience working in in large and small hospitals, worksite wellness, and college wellness before opening Nourish Nutrition Co.
Additional Services/Resources
Grocery Store Tour
Support Group
Presentations
Worksite Wellness services
Savvy Solo Cook's Program (this is my signature group program for people cooking for one)
Custom Dinner Kit (this is my signature DIY meal planning kit)
You can also email me at [email protected] with any questions
What clients are saying
Don't eat this, don't eat that, this will happen, that will happen, judging myself all the time. Now after Rebecca and her mindful eating guidance, I am loving how I am feeling! Mindful eating results in wonderfill then wonderfull, feeling so much better, functioning better, sleeping better. Just. Priceless.

BB Spokane, WA
I've always had a good relationship with food, but wanted to be more intentional and mindful about food, cooking and eating. Rebecca personalized our conversations to match my objectives and asked the right questions to help me start thinking more purposefully about those topics. Thanks to Rebecca's open and thoughtful approach, I found myself often saying "I've never thought about it that way before" during our meetings. She always listened and provided advice or ideas without judgement. The most valuable things I learned from our sessions were the fundamentals of intuitive eating, listening to my body and giving myself permission to experiment and learn what works best for me, and focusing on small actions instead of perfection when it comes to cooking, food and eating out. Having someone to be accountable to each week was very beneficial, and I appreciated Rebecca's focus on the connection between food and mental, emotional and physical health. Our sessions were invaluable to help shift my mindset and have given me a greater level of confidence and practical knowledge moving forward. I still have so much to learn, but working with Rebecca really set me up for success.

BB Cedar City, UT
Working with Rebecca was eye opening. She helped me see where I can improve and the steps to do it. If something felt too overwhelming, she would help me break it down into manageable steps. I appreciated her honest feedback and suggestions.

-GG Herimann, UT
I remember being 7 years old and recognizing that my body was different from other girls my age. I remember at 10, not wanting to be in a swimsuit in front of friends. I remember at 16 thinking boys wouldn't date me because I didn't have a "hot body." As someone who has experienced negative body image for the majority of my life, I can easily and confidently say it has affected every aspect of my life, at almost every age. Needless to say, this course was something I had to do.​

Rebecca's Body Image Bootcamp forced me to think about WHY I have negative feelings towards my body. What are my triggers? Is it looking at a magazine, scrolling through Instagram, watching a movie, or is it simply just comparing myself to the woman standing in line in front of me at the grocery store? I think the most helpful thing for me was recognizing those moments--big or small--when the negative self talk about my body started. Then recognizing how I deal with those negative thoughts. My answer for everything negative about myself has always been lose more weight, go on a diet, exercise more, blah blah blah. Well I've been dieting since I was 14, when I started Weight Watchers for the first time. Yup, you heard me, I was 14 and doing Weight Watchers! Do you know how many more times I've done weight Watchers in the last 13 years? At least 5 times! Not to mention every other diet, and harmful eating/exercising habits, I've tried to try to feel better about myself and happy in my own skin. Name one, I've done it.

The Body Image Bootcamp helped me get to the core of my body image issues, why I have them, where they come from, and recognize that dieting is NOT going to change how I feel about myself. It truly starts from within. I don't know why it's taken me so long to realize that, but I know it would have taken longer had I not participated in the Body Image Bootcamp. I can't thank Rebecca enough for sharing her knowledge, personal experiences, and insight on this subject!

-SB, Toelle, UT
The Personal Lifestyle Coaching was a big help. Rebecca was able to give me information tailored to my specific nutritional needs. I met with another nutritionist when I was diagnosed with gestational diabetes and they weren't able to give me enough ideas to fill the calorie requirement for feeding a fetus. I was frustrated and confused. Meeting with Rebecca was a completely different experience. She was a listening ear as I navigate feeding a picky family and helped me to come up with menu options that I and everyone in my family can enjoy. She gave me ideas for finding actual healthy recipes and recommended a best read for feeding my family. It was great that I could trust her to give me reliable sources for future personal research. I learned our mentality about food has an impact on our health and that information has helped us have happier mealtimes. She regularly communicated with me to make sure she was addressing my needs. She even helped me come up with ways to keep my toddler entertained while I try to prepare healthy meals for my family. Thanks Rebecca!

-WW, Salt Lake City, UT