Need a fun mocktail for Easter or brunch? This easy mimosa mocktail is super bubbly and tasty with just two ingredients. The whole family can enjoy this alcohol free drink.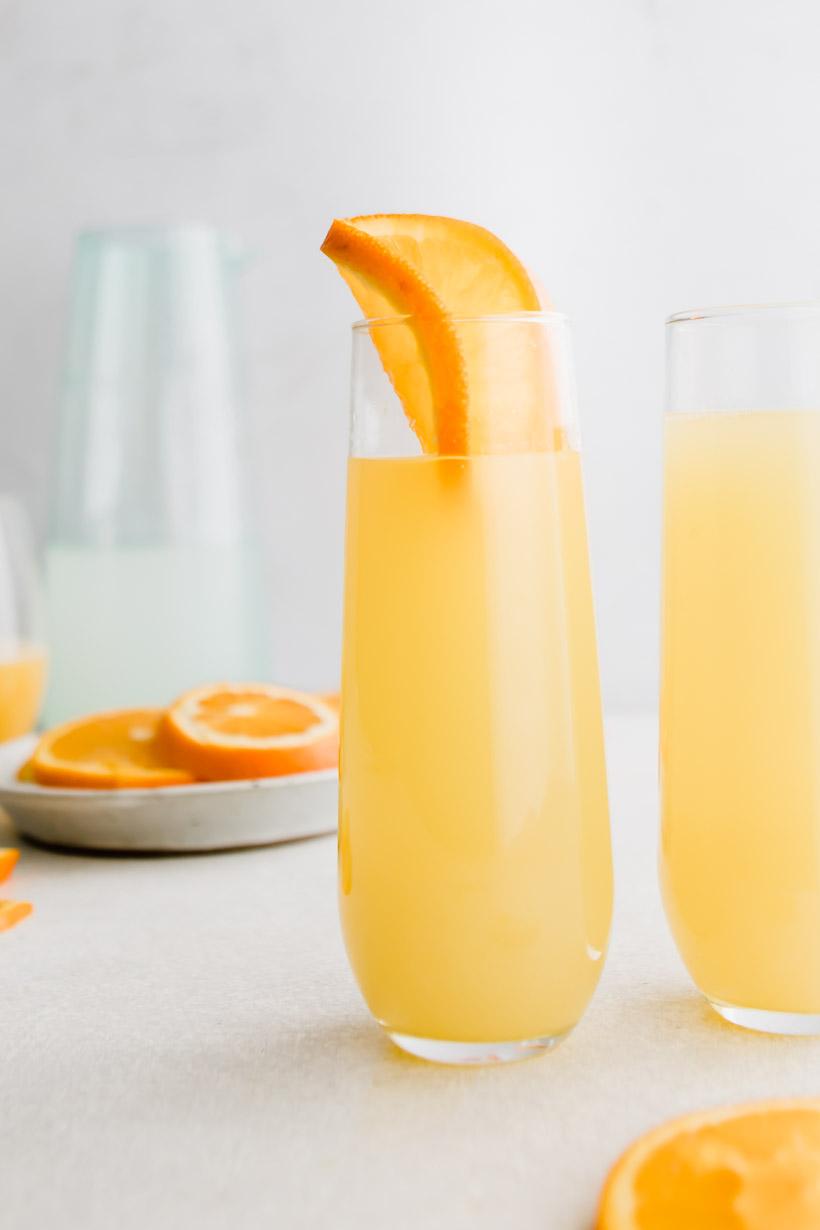 [This recipe was originally posted in March 2019. It has been updated for content]
PIN HERE to add to your recipe box.
How will this mocktail make your life easier?
This mimosa mocktail fits the bill. It's just 2 ingredients, one of which I've started to keep on hand (orange juice concentrate) and another that I can find at any grocery store-grapefruit soda (Fresca is my fave).
This 2 ingredient mimosa mocktail recipe is great for brunch, here are a couple others: Tart Cherry Spritzer, Sparkling Berry Lemonade, or this Sparkling Apple Cider Mocktail.
What makes this brunch mocktail so good?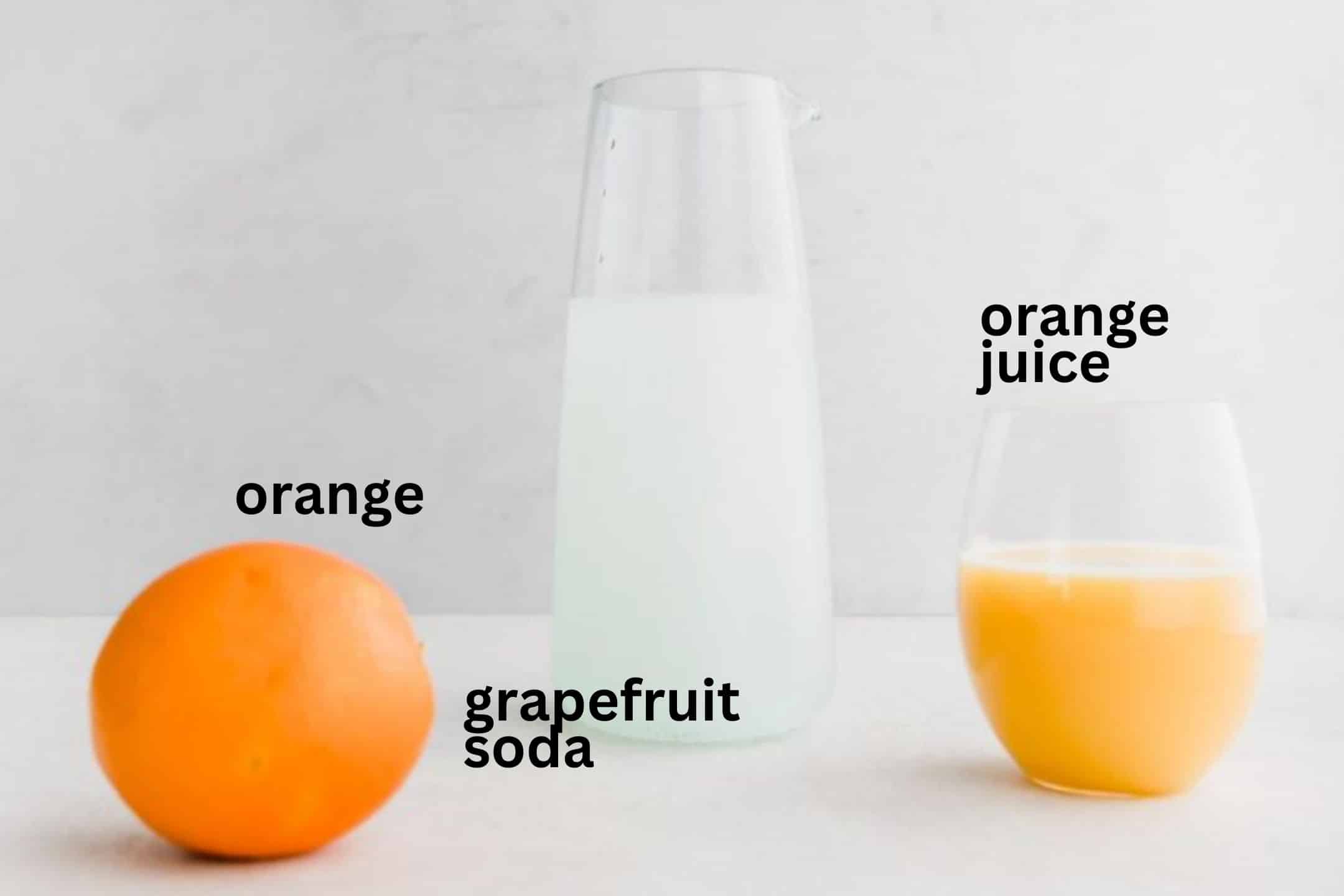 How to make this non alcoholic mimosa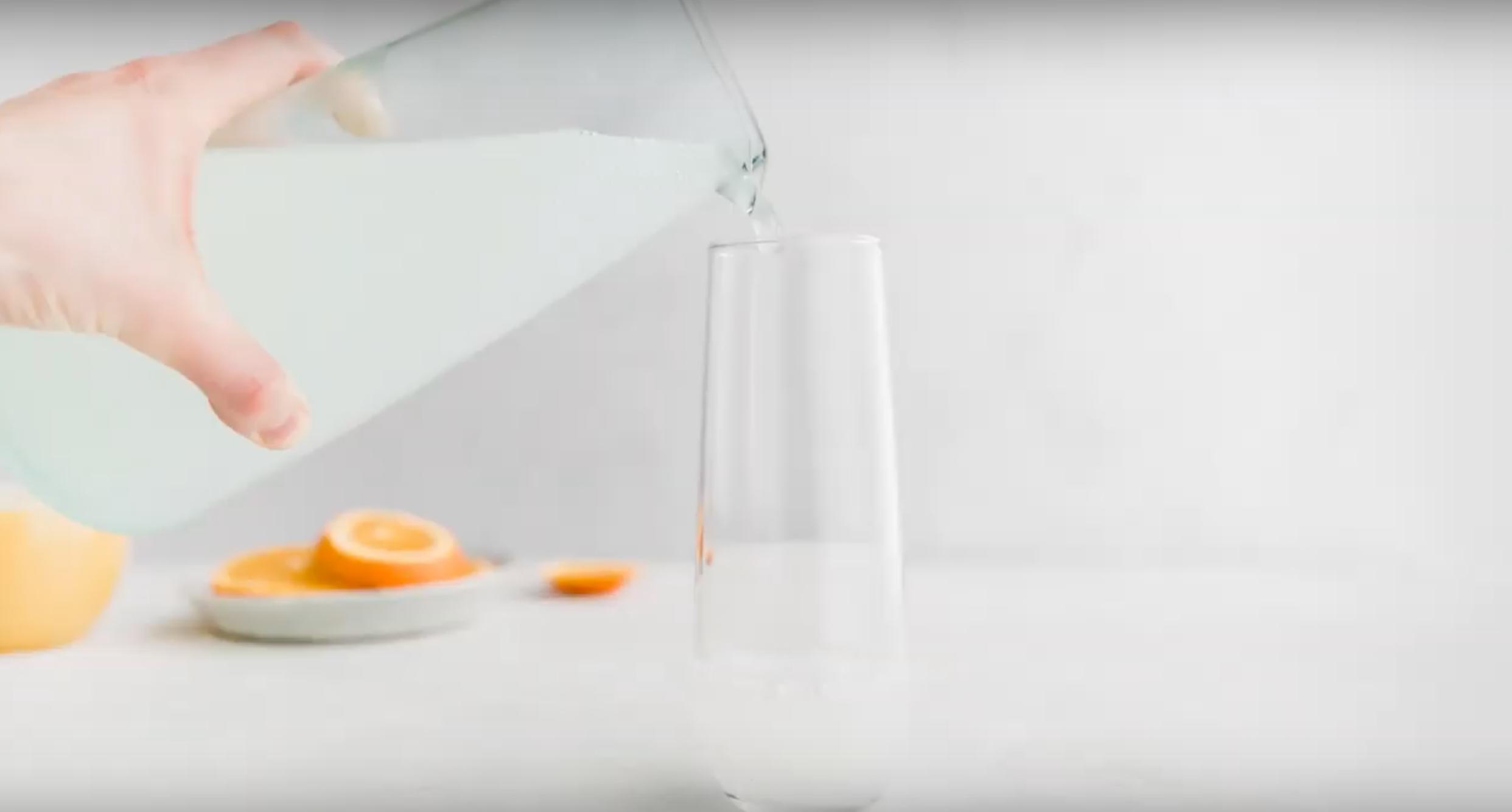 This is so easy, start making your 2 ingredient mimosa mocktail by pouring ⅔ parts Fresca or other citrus soda into a champagne glass.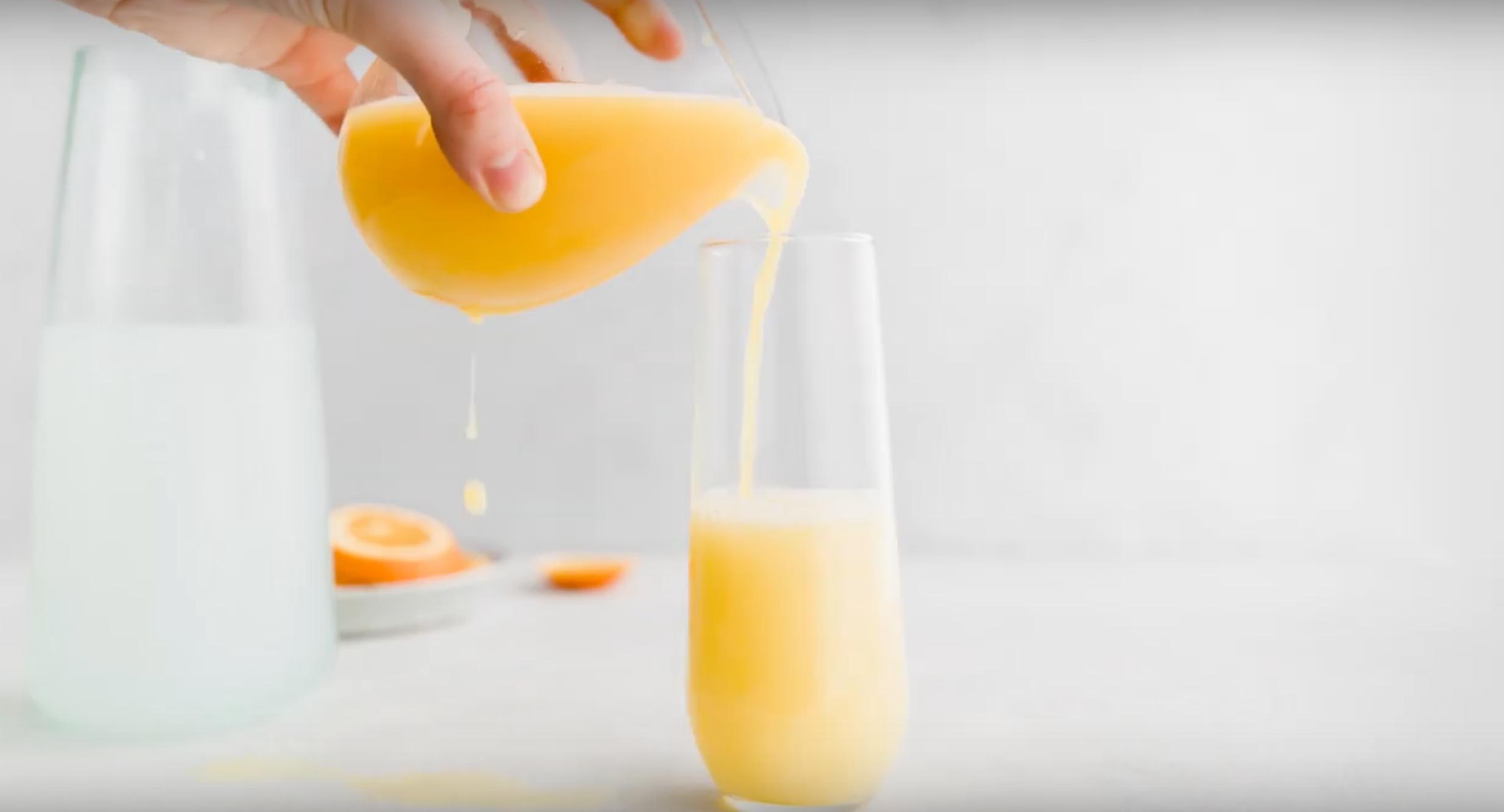 Then add ⅓ part orange juice.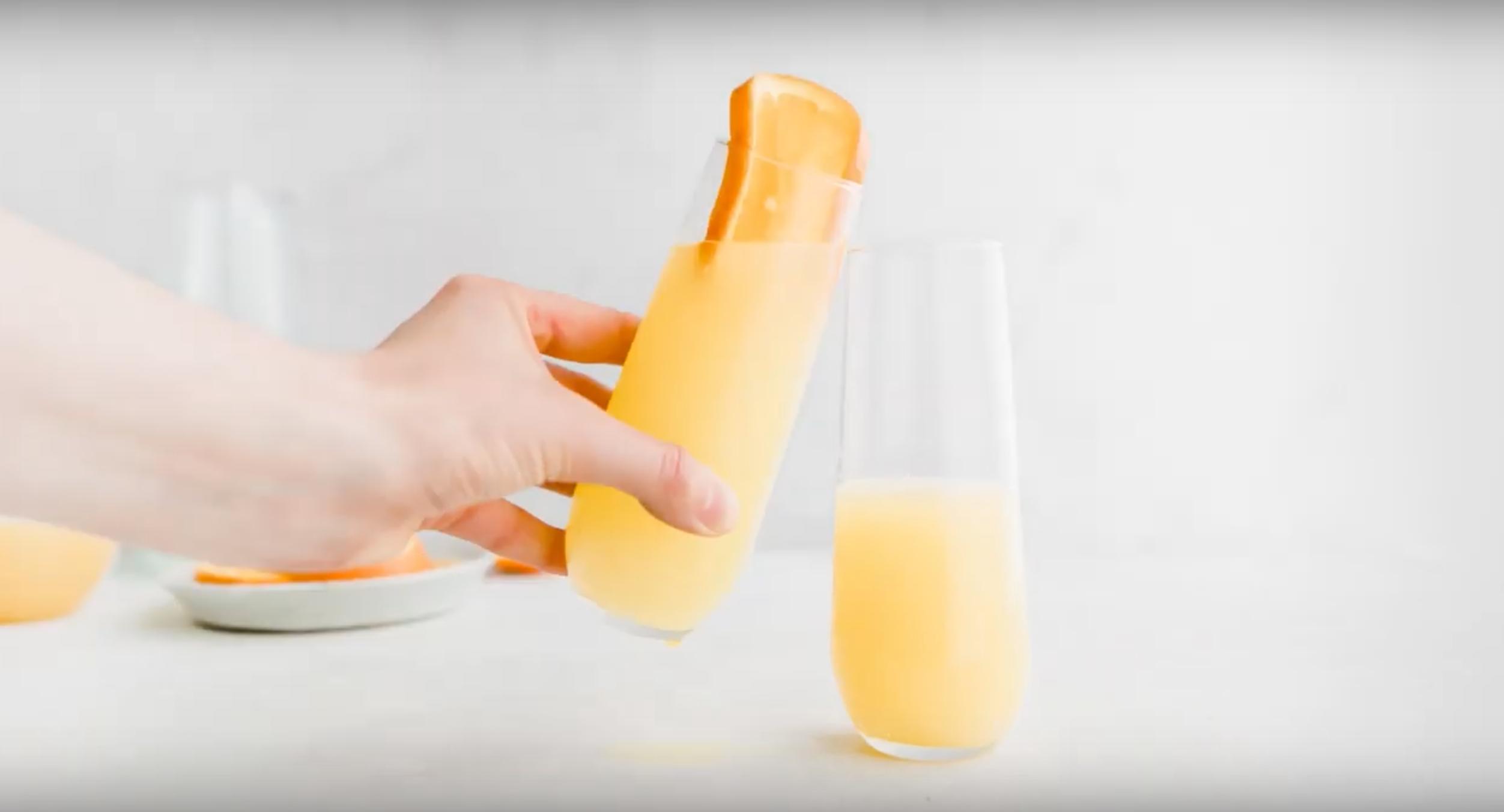 Garnish your mimosa mocktail with a fresh orange slice, or not depending on how much time and effort you have to put into it. This is pretty much a 2 minute drink that's pretty, delicious, and perfect for spring.
Expert tip
Add fresh orange slices to garnish your mimosa mocktail. For extra color, if you have them, you can add lemon and/or lime slices too.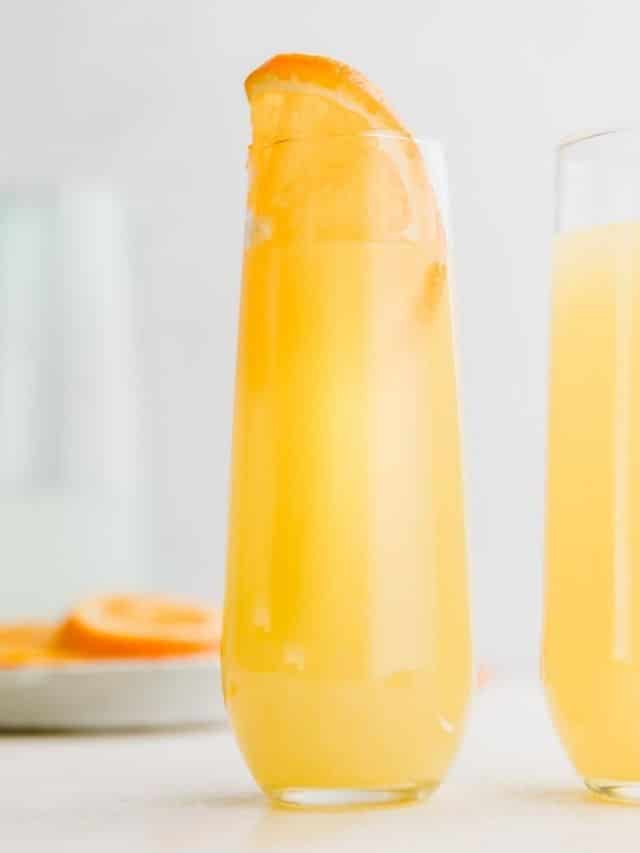 FAQ
What bubbly drink to use?
I'd highly recommend using a citrus flavored soda/sparkling water. Fresca is my fave, because it's grapefruit and inexpensive, and bubbly. But you can use whatever you have on hand.
What Orange Juice do I use?
This is 100% up to you, your budget, and what you've got on hand. Fresh squeezed orange juice is so good, but I usually just have a container of OJ concentrate in the freezer for a quick scoop. They taste different, use what works.
What can I make with leftover ingredients?
Did you make this mimosa mocktail? Leave me a comment & rating to share how it turned out!
Mimosa Mocktail
Need a fun mocktail for Easter or brunch? This easy mimosa mocktail is super bubbly and tasty with just two ingredients.
Ingredients
2

parts

sparkling citrus soda

1

part

orange juice
Instructions
Pour soda into champagne flute or other glass, then pour orange juice over soda and serve immediately. Enjoy
Notes
I used Fresca, but you can use any citrus flavored soda, sparkling wine, or champagne.
Want to get more single serving recipes and others like this mimosa delivered to your inbox? Click here to download my Single Serving Cookbook.
Recipes are great, but you'll need a simple 3 step process to create a meal plan that make cooking easy & helps you stop wasting food. Check out this expertly developed meal planning guide to get started.