Need a fun mocktail for Easter or brunch? This easy mimosa mocktail is super bubbly and tasty with just two ingredients.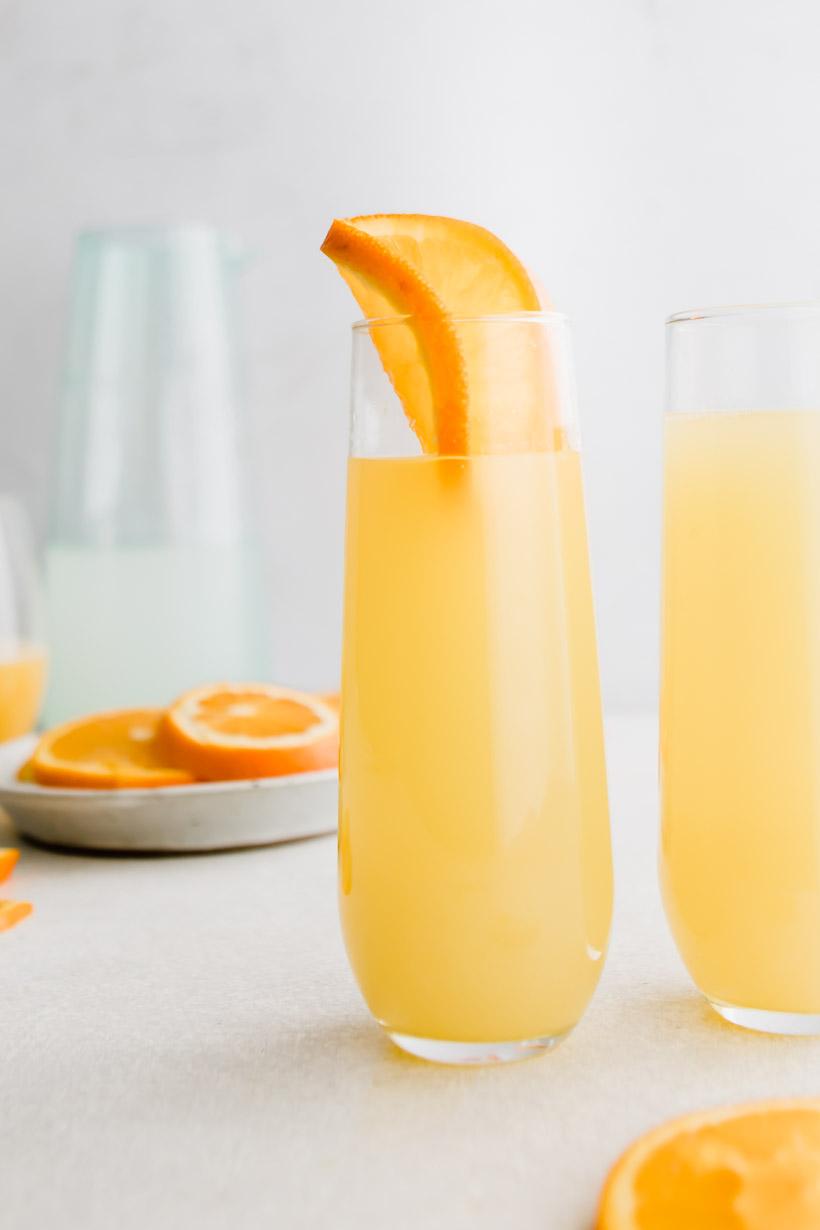 [This recipe was originally posted in March 2019. It has been updated for content]
PIN HERE to add to your recipe box.
This 2 ingredient mimosa mocktail recipe is great for brunch, here are a couple others: Tart Cherry Spritzer, Sparkling Berry Lemonade, or this Sparkling Apple Cider Mocktail.
How it'll make your life easier
This mimosa mocktail fits the bill. It's just 2 ingredients, one of which I've started to keep on hand (orange juice concentrate) and another that I can find at any grocery store-grapefruit soda (Fresca is my fave). It's citrus-y, bubbly, delicious, exciting, and super easy. It's so easy, yet fun that you can make it for yourself on a slow morning (or any time of the day) or serve at a brunch or Easter celebration.
Why I love this recipe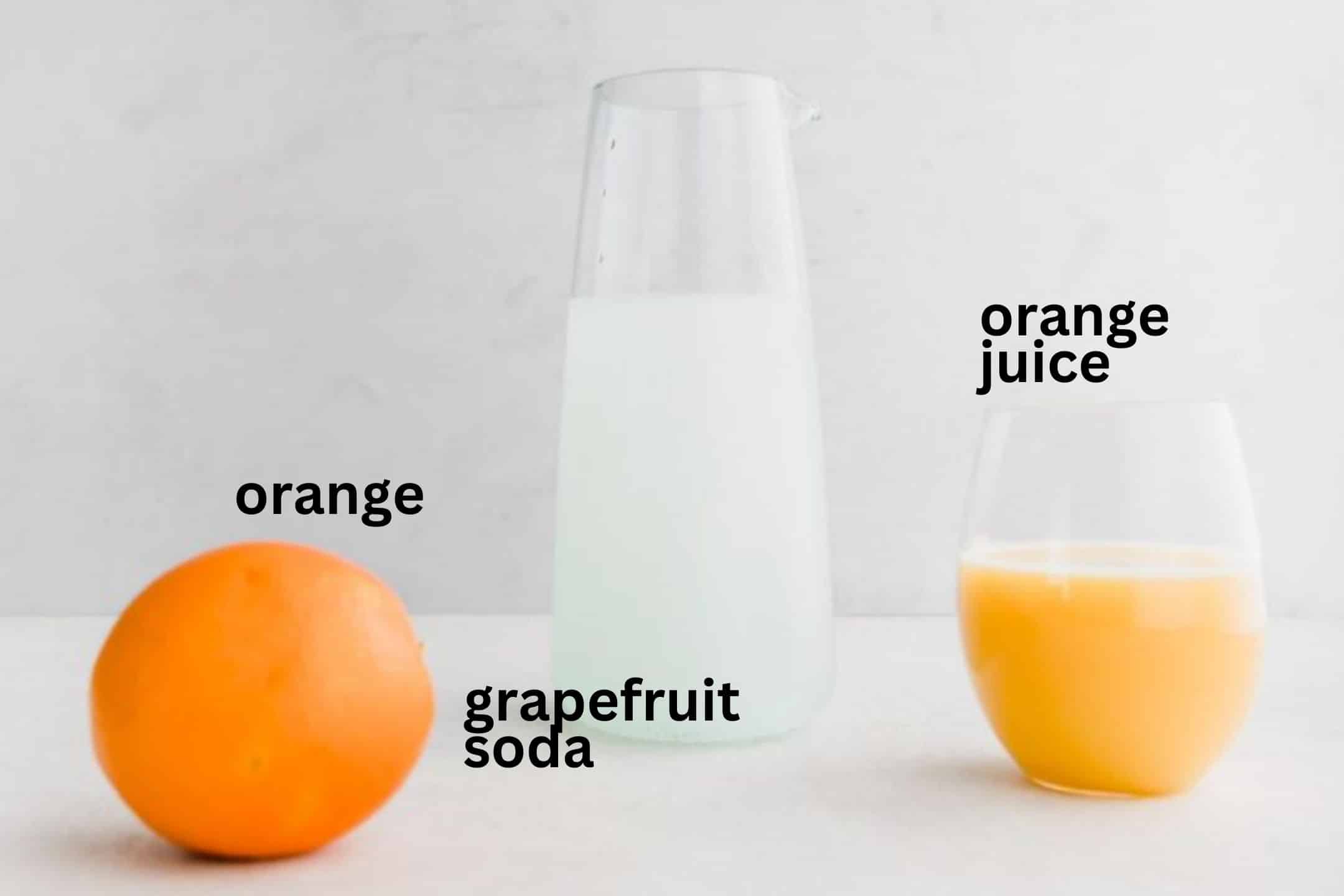 Sparkling citrus soda
Orange juice
How to make this mimosa mocktail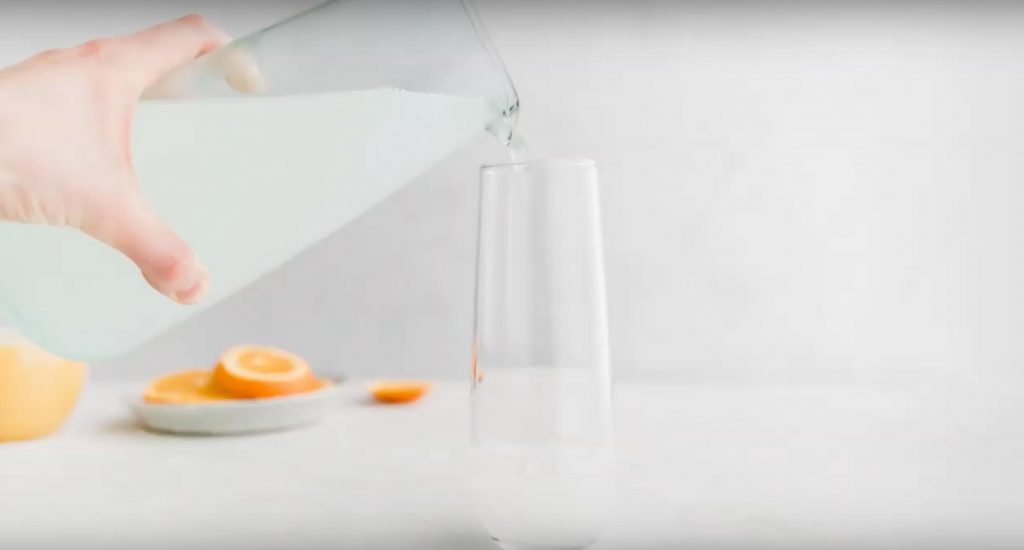 This is so easy, pour ⅔ parts Fresca or other citrus soda into a champagne glass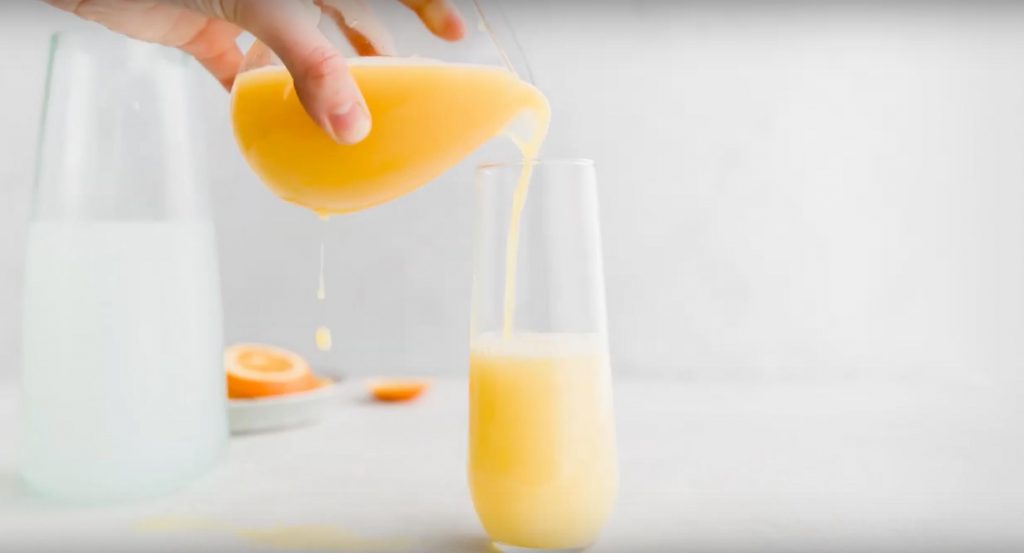 Then add ⅓ part orange juice.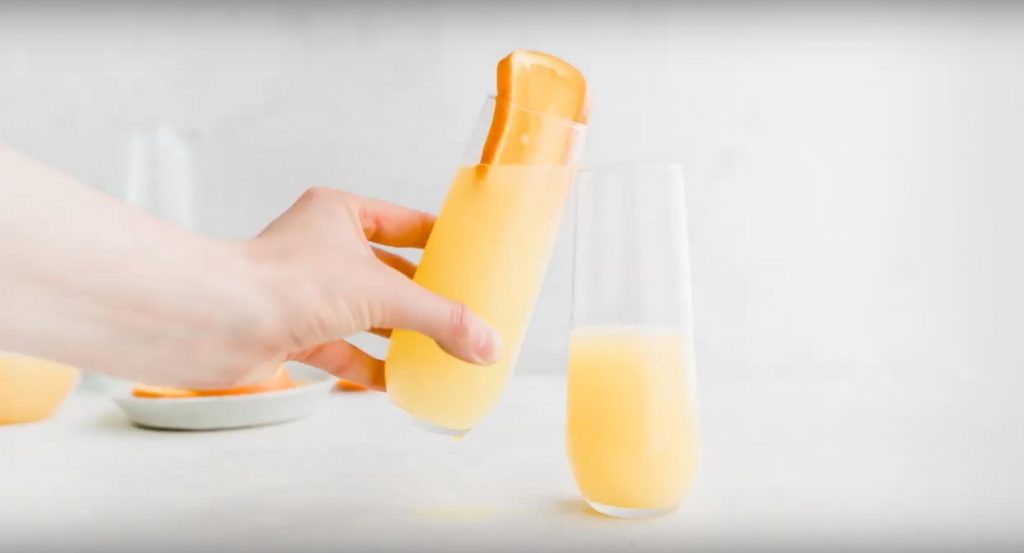 Garnish with a fresh orange slice, or not depending on how much time and effort you have to put into it. This is pretty much a 2 minute drink that's pretty, delicious, and perfect for spring.
Expert tips
Add fresh orange slices to garnish.
FAQ
What bubbly drink to use?
I'd highly recommend using a citrus flavored soda/sparkling water. Fresca is my fave, because it's grapefruit and inexpensive, and bubbly. But you can use whatever you have on hand.
What Orange Juice do I use?
This is 100% up to you, your budget, and what you've got on hand. In a perfect, planned out spring world, I'd probably buy a handful of juicy, ripe oranges and juice them myself. But I'm not the best planner, so I used orange juice concentrate that was already in my freezer. It's easy, inexpensive, and lasts a long time. You can also buy your fave pre-made OJ!
Ways to repurpose these ingredients
Did you make this mimosa mocktail? leave me a comment to share how it turned out!
Mimosa Mocktail
Need a fun mocktail for Easter or brunch? This easy mimosa mocktail is super bubbly and tasty with just two ingredients.
Ingredients
2

parts

sparkling citrus soda

1

part

orange juice
Instructions
Pour soda into champagne flute or other glass, then pour orange juice over soda and serve immediately. Enjoy
Notes
I used Fresca, but you can use any citrus flavored soda, sparkling wine, or champagne.
Want to get more single serving recipes delivered to your inbox? Click here to download my Single Serving Cookbook.