This microwave egg bowl is the perfect way to switch up your go-to easy breakfast. This month, the August Recipe Redux challenge was to "rise and shine with a savory breakfast". No better way to rise and shine than with the easiest eggs.
While scrambled eggs are nothing short of totally and completely normal, so unexciting, these are far easier than normal and are just so good.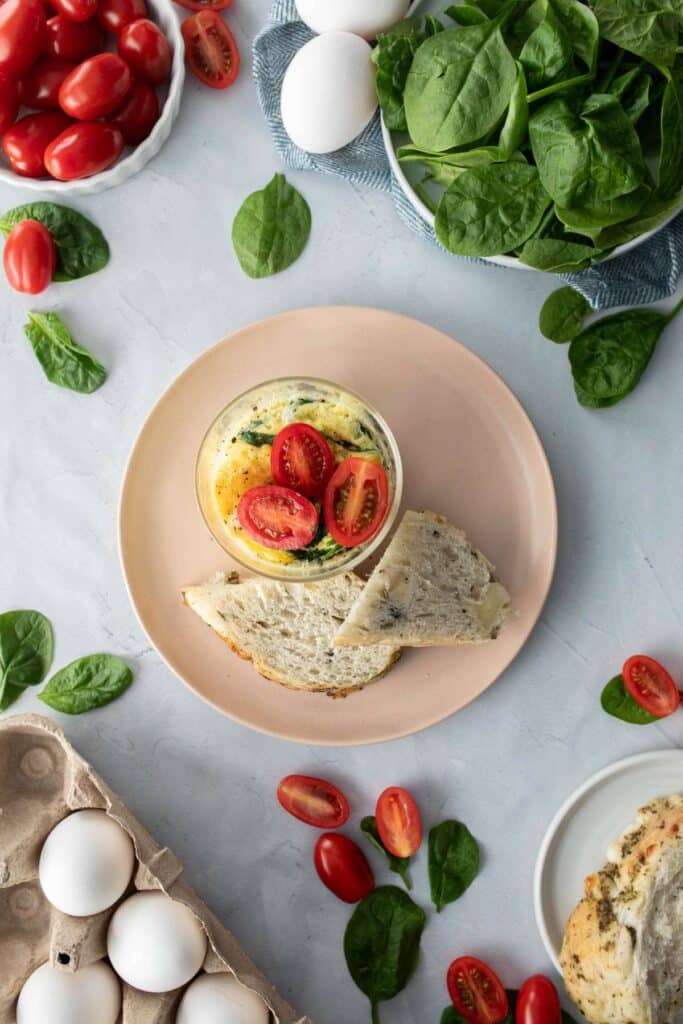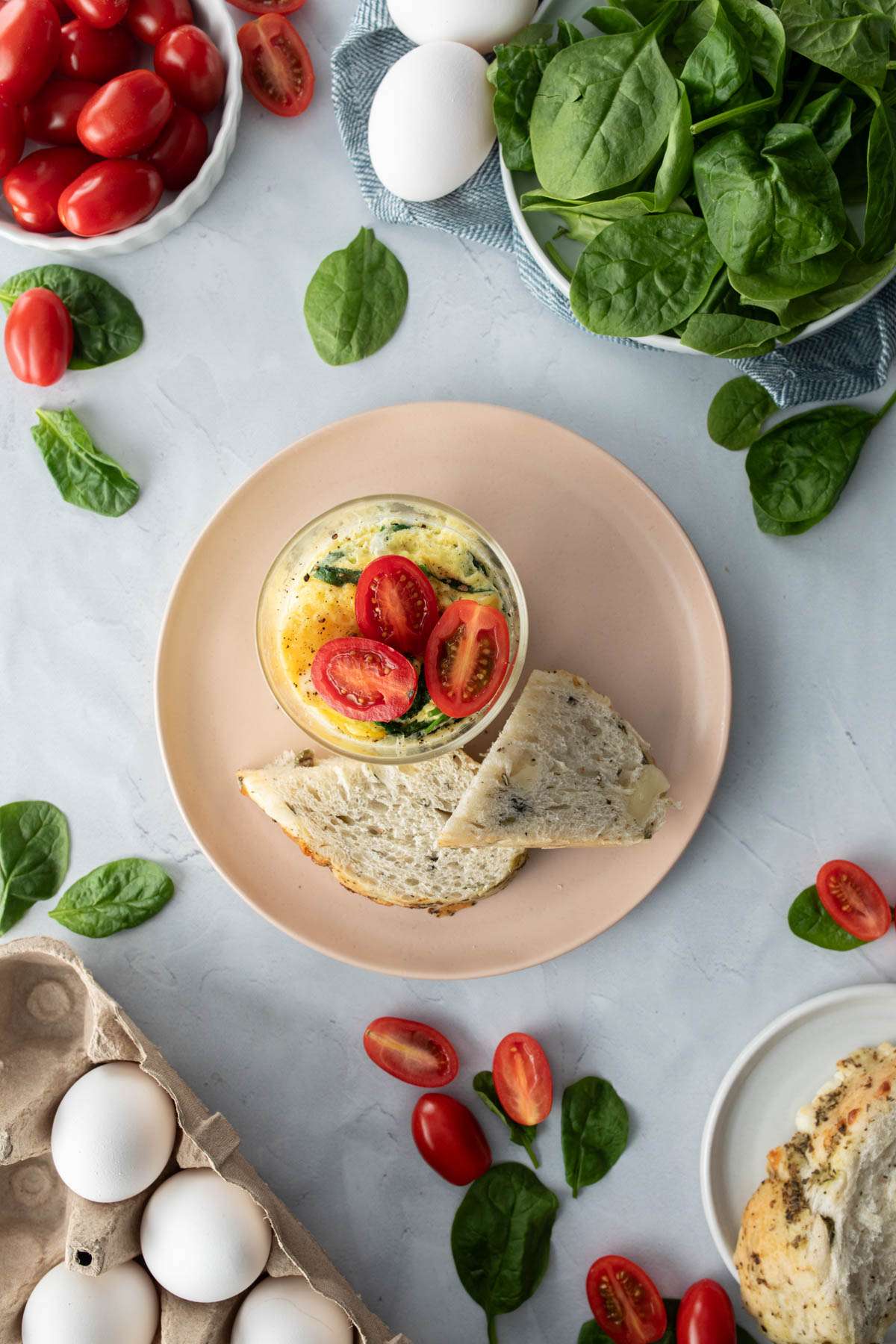 PIN HERE to add to your recipe box.
how this microwave egg bowl fits into my lifestyle
I'm all about breakfast I can make the night before. Hence my obsession with overnight oats. But I've found a way to make eggs work for my mornings aka: a grab & go breakfast that's savory and high in protein & veggies. Yes, an easy way to get some extra color and fun flavors into your breakfast. Enter microwave scrambled eggs.
I actually rarely eat savory breakfasts. Occasionally, I'll make a nice omelet
like this apple & sharp cheddar omelet
or my absolute favorite Spanish tortilla depatata that I learned while living in Spain 7 years ago. My heart is breaking for this incredible country right now (and for one of my most favorite cities-Barcelona)
How it'll make your life easier
These are great because you can literally whip a few ingredients together & heat them up, walk away & they're ready to go, OR you can whip all the ingredients up and store them in the fridge overnight then cook at home or at work.
Quick Notes on This Recipe
Can I microwave eggs?
Yes absolutely, I was worried they'd get dry and gross, but with enough milk, they were fluffy and delicious.
How to microwave scrambled eggs
Microwave breakfast recipes are just the best, these scrambled eggs are easy, mix them up like you normally would, and instead of pouring them into a pan, you just put them in the microwave and let the microwave do all the work. No need to stand over the stove, you can just throw them in the microwave and finish getting ready or get back to work, or let's be honest, snooze for just a few more minutes.
What to add to the eggs
You can add any vegetables, or no vegetables to these easy scrambled eggs, they're super customizable.
Will they make my kitchen stink?
They didn't make mine stink! My kitchen didn't stink afterward and the microwave didn't either, so all is good on the nice coworker front. Unless my kitchen already stunk & I've gone nose blind to this (totally possible).
Quick Microwave Egg Bowl
This microwave egg bowl is the perfect way to switch up your go-to easy breakfast. No better way to rise and shine than with the easiest eggs.
Equipment
cutting board

knife

Small Microwave Safe Bowl
Ingredients
2

eggs

2

tablespoons

milk of choice

handful spinach

1

tablespoon

cheddar cheese

1

tomato

sliced

salt and pepper to taste
Instructions
Crack eggs into a microwave safe bowl. Add milk, beat with fork.

Add spinach, cheese, salt and pepper to eggs.


Place egg mixture in the microwave. Cook on high for 1.5-2 minutes. Stir and enjoy. If still really undercooked, cook another 30-45 seconds. If mostly cooked remove from microwave, they'll continue to cook just a bit.

Top with sliced tomato. Enjoy
Video
Notes
You can mix all ingredients together and refrigerate overnight for a really easy breakfast.
Swap out the toppings if you need. Add some ham or sausage, mushrooms, or other veggies you have on hand.
Want to get more single serving recipes delivered to your inbox? Click here to download my Single Serving Cookbook.