If you cook for one or two, you may struggle to eat a whole recipe of cookies, brownies or bars. That's where these small batch desserts come into play. Whip up enough desserts to last you the week and you won't be wasting any! Also check out this list of Slow Cooker & Instant Pot Recipes for One.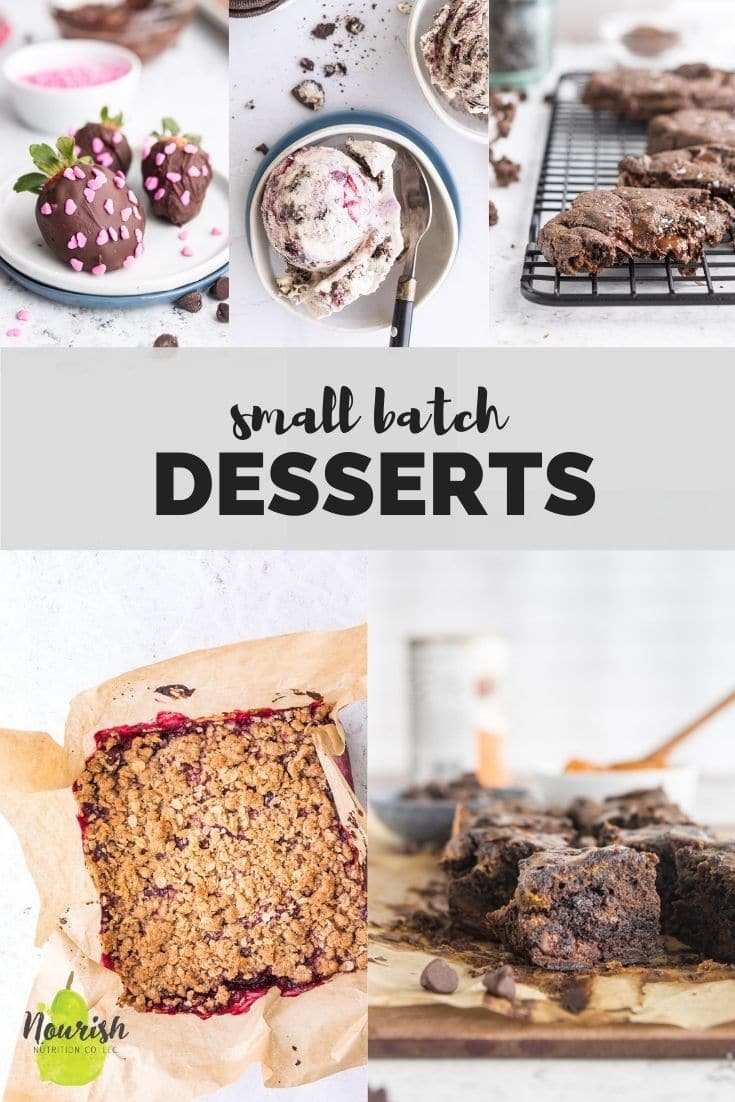 One of the hardest parts of cooking for one is adjusting recipes so you don't have to eat the same meal or dessert day after day after day after day after day. This is true for main dishes as well as desserts. And even as delicious as desserts are, it can be tough throwing away unfinished brownies or cookies. That's why I want to share this list of small batch desserts. Make enough for a couple days or a week and you'll enjoy them without feeling obligated to eat more than you'd like or throwing uneaten desserts away.
In this list you'll find cookies, crisps, a chocolate cake!!, ice cream, brownies, and fruit filled small batch desserts. Now you know that desserts for 'one' don't have to lead to mounds of leftovers or only be one mug cake that doesn't end up tasting like a traditional cake. No disappointing desserts in this list of desserts.
I hope this list of small batch desserts gives you some inspiration & gets you excited to bake if you're craving something.
Want to get more single serving recipes or others like these small batch desserts delivered to your inbox? Click here to download my Single Serving Cookbook.
Recipes are great, but you'll need a simple 3 step process to create a meal plan that make cooking easy & helps you stop wasting food. Check out this expertly developed meal planning guide to get started.