If you're stuck at home or you'd just rather eat at home, this list of freezer, fridge and pantry meals is just what you need to get in the kitchen and make a super easy dinner with what you've got on hand.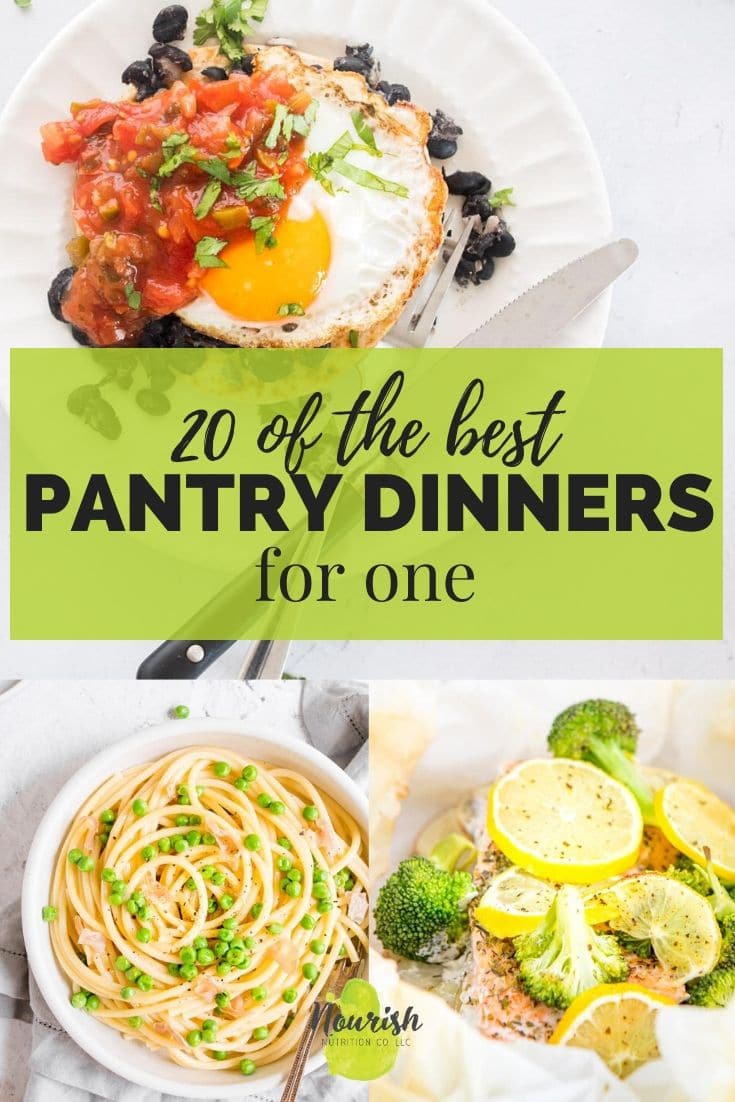 The world has turned on its side. If you're staying home, you're going to be cooking more at home too. Instead of heading to the store every day, or even at all, you can just make dinner with what you've got on hand. And let me tell you, it can be delicious to eat what you've got on hand. It just takes a bit of in the moment planning and creativity.
First, head over and check out the ingredients you need to have in your freezer, fridge and pantry to get started on my Pantry Essentials List (or download it here). Because you'll obviously need food on hand to actually cook something! You can also check out more pantry meals here.
Through this list, you'll see it's totally possible and may I say, easy to make something delicious with what you already have on hand. Also, use whatever veggies you have on hand, literally all of them can be swapped for another veggie. Also, if the recipe has too many servings, click the number of servings in the recipe card and adjust yourself!
Easy Pantry Dinners for One
Pan Seared Pork Chops
Black Bean Tacos
Pantry Huevos Rancheros
Shrimp Sheet Pan Dinner
Protein Packed Mac & Cheese
Veggie Quesadilla
Pasta Carbonara
Salmon Baked in Parchment
15 Minute Pasta
Caramelized Banana Oatmeal
Stove Top Baked Beans
Moroccan Shakshuka
Note: there are specific instructions to cook eggs for one 2 paragraphs up from the recipe card!
Vegetarian Chili for One
Shrimp Scampi Alfredo
Easy Chana Masala
Quinoa and Lentil Power Bowl
Masala Egg Oatmeal
Kung Pao Pasta
Vegan Corn Chowder
Green Lentil Coconut Curry
Stay safe, wash your hands & don't hoard face masks!
But before you go, tell me which of these freezer, fridge and pantry dinners you're most excited to make!
Want to get more single serving recipes delivered to your inbox? Click here to download my Single Serving Cookbook.