Cooking for one can be a challenge, but it doesn't have to be. No more wasted food, and just good recipes for one. Check out the best 18 recipes for one or these delicious Instant Pot/Slow Cooker Recipes for One or Small Batch Desserts.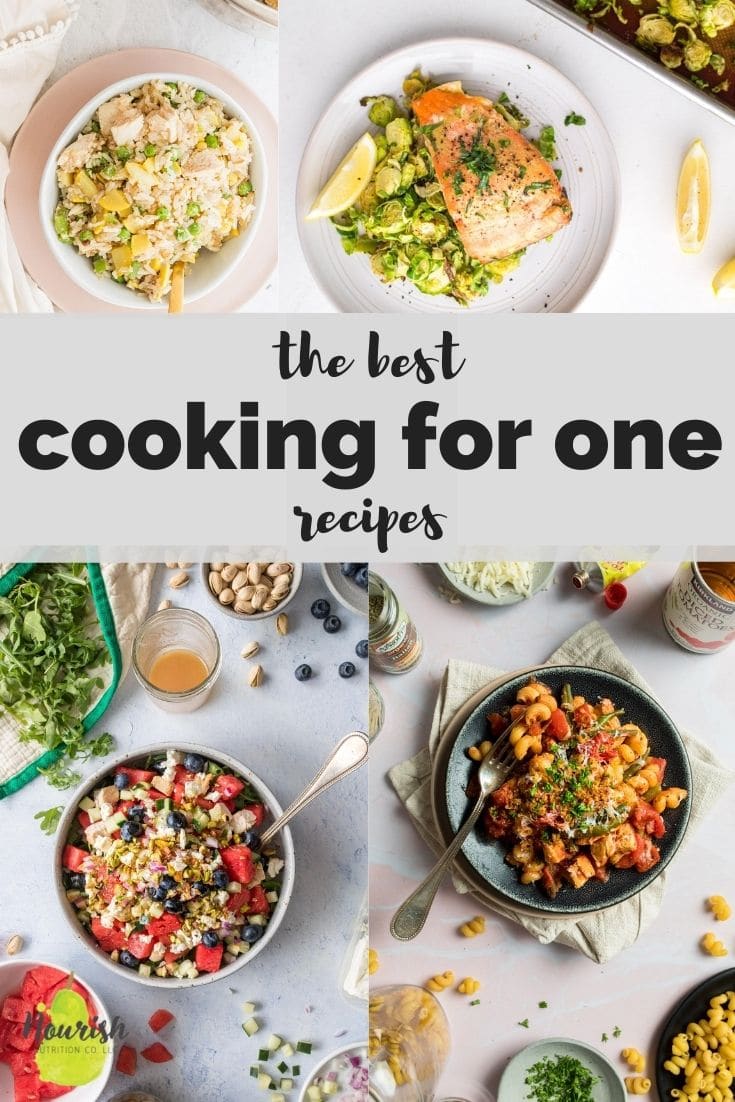 How do I make it easy to cook for one?
Here are a few articles and resources with tips to make cooking for yourself easy and more enjoyable.
Single Serving Recipes
One Pot Dinners
Pantry Dinners
Dinner in 15 Minutes
FAQ
Did you make these cooking for one recipes? Leave me a comment & rating to share how they turned out!
Want to get more single serving recipes delivered to your inbox? Click here to download my Single Serving Cookbook.
Recipes are great, but you'll need a simple 3 step process to create a meal plan that make cooking easy & helps you stop wasting food. Check out this expertly developed meal planning guide to get started.